Moving From NZ (International Move)
move to Europe with NZ's Premium Moving Company
Moving to Europe is an exciting time. From the moment you arrive you will begin to experience the rich histories of interconnecting people and countries, and their stunning natural beauty. Whether you are relocating for a working holiday, new career, to enjoy retirement or start a new life, there's no doubt the pull of Europe is stronger than ever.
When planning your move to Europe there's a lot to consider.
Your Perfect Partner for Moving to Europe

NZ Van Lines is the perfect partner for your forthcoming move. European countries are collectively one of our highest volumes and most popular destinations. For over 35 years we have consistently delivered quality removal services to our clients making the move to Spain, Portugal, France, Germany, Italy, Greece, the Netherlands and everywhere in between. Request a free, no obligation moving quote.
In addition to our company fast facts, here are 6 reasons why New Zealand Van Lines is your perfect moving partner.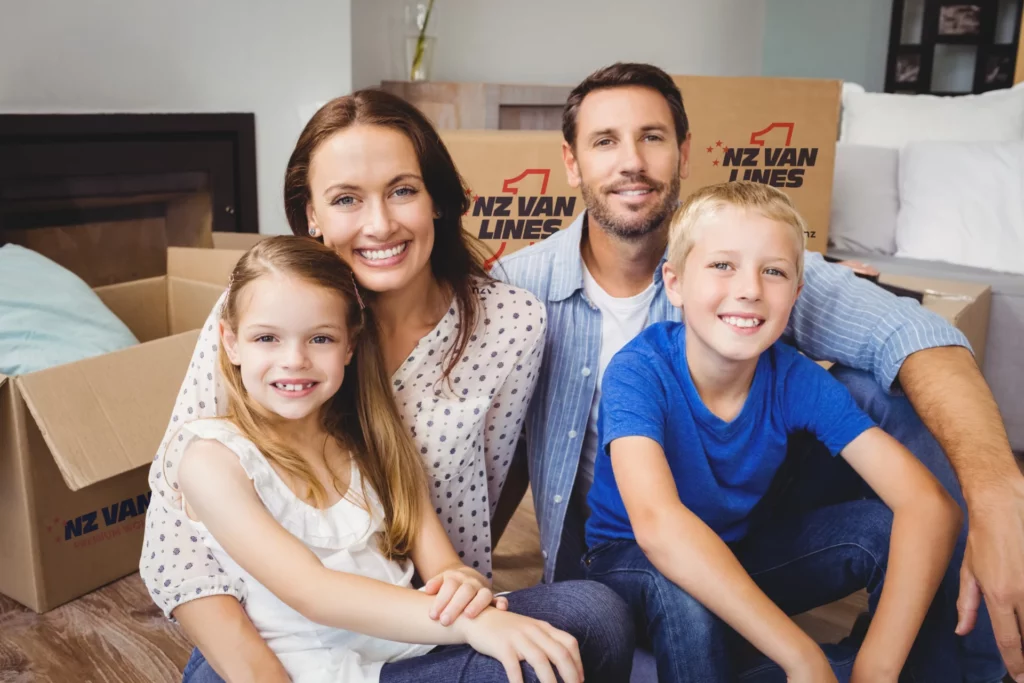 1. We will get you there on time
If you are moving your household goods and personal effects to Europe, it's important to get things underway. For sea shipments, we recommend four to five months before you intend to take delivery. An early booking is important as it's well known the global shipping industry is currently fraught with uncertainty, capacity issues, cancellations, congestion, and delays.
As New Zealand's biggest moving company NZ Van Lines are in the best position to get you where you need to be, when you need to be there. With over 5000 international shipments being sent overseas annually, our removals group has the certainty to forward plan and pre-book container volumes to Europe.
2. We have a full range of services
After 35 years of building European affiliations and partner networks, NZ Van Lines can provide a seamless door-to-door service to and from any corner of the continent. Our service starts at home with the appointment of a dedicated moving consultant to assist you every step of the way. This includes everything from the packing and uplift of your shipment, the preparation and lodgement of key documents right through to a full clearance and delivery service in Europe.
Of course, our service includes much more than moving your household goods. We can get you there by either air or sea, or a combination of both, depending on your needs. In addition, we provide secure storage options, pet moving, motor vehicle and motorbike relocations, fully comprehensive marine insurance, and a range of settling in programmes at destination.
3. We meet everyone's needs
We embrace the responsibility of getting the logistics right, while also delivering on our customer's needs. Whether you're moving with a few household items, or a full house load we will treat you the same. Our objective is to make the relocation process a positive, stress free and successful one.
If your consignment is a smaller one, less time sensitive or you are working to a tight budget our shared container 'groupage' service is a popular option. You still receive the same personalised packing and delivery services, but only pay for your share of the container costs. In most instances we can guarantee a sailing date, depending on the volumes we are accumulating.
Moving from one country is both an exciting and life changing experience. In uncertain times you can be assured that we have all the safety and risk management processes and protocols that you would expect of New Zealand's leading government and corporate moving company.
We provide our customers with 'peace of mind' by partnering them with Europe's best moving companies, through our membership of the FIDI and OMNI international networks. Our service partner relationships are not new, they have been developed over 35 years of NZ Van Lines moving customers internationally to Europe.
5. We can adapt in real time
Now more than ever moving to Europe is about much more than getting your household goods from one country to another. There's a lot to consider. Border closures, schedule changes or new regulatory requirements can occur at any time during the relocation process.
To ensure we can adapt to changing circumstances we have daily access to 'real time' information on any unusual event or circumstance that could negatively impact our customers. For example, if we are pre-warned that a shipping company's solvency is being questioned, we will immediately contact the customer and move quickly to mitigate the risk of a failed relocation. A solution could involve NZ Van Lines sourcing further clarification on the liquidity issue or arranging to off-load the container and re-route it, with minimal delay.
6. We are premium, not pricey
As New Zealand's Premium Moving Company our business has been built on the concept of being 'premium not pricey'. We are not cheap, but you will find us to be reasonably priced given the benefits of moving with the best in the business.
One of the primary reasons we can provide a cost-effective premium service is the volumes we are moving. For European destinations we route all our shared (groupage) and sole use containers directly into European ports enabling swift, cost-effective clearance and delivery. Many of our competitors are mixing their European shipments and container loadings with customers moving to the United Kingdom.
For competitors moving their European containers and freight via London there can be several layers of complexity and unnecessary cost that NZ Van Lines customers do not experience. After all, shipments need to be cleared and re-delivered from London, rather than the most appropriate European port. In addition, the UK are no longer part of the European Union. The flow on effect of Brexit on European shipments routed via the UK can involve additional issues, cost over-runs and delays around clearances and documentation for European destinations.
International Shipping to Europe
If you are considering a move to Europe we will provide a seamless door-to-door process. As New Zealand's biggest volume international mover you can be assured that NZ Van Lines has the best shipping options to meet even the tightest deadlines with regular sailings to all major ports including Antwerp, Rotterdam, Bremerhaven, Hamburg, Le Havre and Marseille.
Air Freight shipments are generally needed when there are specific personal effects required, within a short time frame. Many customers will have a smaller air freight shipment arriving in advance of their sea freight. This is a popular option for customers moving into longer term transit accommodation while they wait for their primary shipment, or self-employed workers setting up their home office.
Sea Freight Sole-Use Container
Sole-use 20' or 40' shipping containers are most often used for complete house loads, and can include additional items e.g. motor vehicles. They are the most efficient and quickest option for a direct door-to-door service.
Sea Freight Shared Container
Shared or Groupage Containers are a popular choice, often being used for small shipments or when two to three households of personal effects can be consolidated into the same container. Generally, a shared container is very cost effective, as you only pay for the space you use. They are especially popular with less time sensitive customers.
As New Zealand's premium worldwide moving company, our removals and packing team are the best in the industry. Our professional moving staff are trained to international packing standards, and have years of experience in export wrapping and packing, stowing, storing, and moving household goods. We will pack everything using materials that are specifically designed to protect your household effects in transit. 
NZ Van Lines will prepare a detailed inventory of all your items prior to loading; numbering, describing and labelling each item. This document key to ensuring the safe transit of your effects as it is checked and cross-checked while your shipment progresses from uplift through to delivery.
Your consignment will be loaded into a secured shipping container for shipment by sea or a customised airfreight container for transportation to Europe. NZ Van Lines will transport the consignment to the departure port / terminal.
Cars, motorbikes, trailers, boats etc. are received at our depot for loading; unless collection has been requested. A vehicle condition report will be completed upon arrival at our facility.
Vehicles will be secured in the container, in some instances these will be framed within the container when loaded along with household effects. Motorbikes will have custom built crates.
NZ Van Lines will prepare all the export documentation and arrange outward Customs clearance procedures, and manage payments of freight, port or terminal charges at origin and destination.
We will manage the clearance of the shipment, excluding Customs duties or taxes or any subsequent treatments ordered as a result of inspection.
Your household effects will be safely transported from the port of arrival to your residence. Please note this will be via store to meet local Customs and Quarantine inspection and clearance requirements.
Vehicles will be collected from our USA partners facility, alternatively delivery can be arranged.
All items will be placed in the appropriate rooms in your new residence, furniture items disassembled by NZ Van Lines will be reassembled.
Items will be unwrapped and placed on a flat surface such as a bench top or table top. 
We will assist with the removal of waste packing materials following delivery.
NZ Van Lines Movers Insurance
Moving from one location to another involves navigating many challenges, and one of them is concern for the safe transport of your household goods and personal effects.

NZ Van Lines provide a complete range of transit insurance options, while your possessions are under our care. You will have full protection for damages, partial or total loss, from the moment our packers arrive at your home, until you take delivery and are unpacked, at your destination.
NZ Van Lines provides a broad range of storage solutions for both short and long-term requirements. We can assist with secure and affordable options in either New Zealand or Australia before or after your household goods are shipped to Australia.
our standards and accrediations
FIDI is the world's largest global alliance of international moving and relocation companies, with members in over 100 countries. All FIDI affiliated companies have one thing in common: their high level of quality service - and we prove it.
IAM (The International Association of Movers) is the moving and forwarding industry's largest global trade association. With more than 2,000 members, it comprises companies that provide moving, forwarding, shipping and logistics in over 170 countries.
OMNI (Overseas Moving Network International) is a network of the world's finest corporate moving and relocation companies operating on every continent. Represented worldwide by companies that have demonstrated the excellence of their service, market influence, financial security and innovation.
NZOMA (New Zealand Overseas Movers Association) is a national organisation for members who are quality accredited with a global industry specific standard, whose objectives include delivering high professional, financial, ethical, operational standards, and leadership for the New Zealand international moving industry.
Popular European destinations
NZ's most trusted moving company, relocating individuals and families to Germany for over 35 years. Whether you are moving to Berlin, Frankfurt, Hamburg or Munich we can take care of everything.
Considering a move to Paris, Toulouse, Lyon or anywhere in-between? Let NZ Van Lines help you plan and manage your move to France. You can be rest assured when you move with NZ's most trusted moving company you're in good hands.
moving to THE NETHERLANDS
NZ's most reliable relocation company, moving individuals and families to the Netherlands for over 35 years. Whether you are moving to Amsterdam, Utrecht or Rotterdam we can move you there.
Are you planning a move to Rome, Florence or Milan? Wherever you are moving to in Italy we can assist with your relocation needs.